A lot have been happening lately, Nigeria has recorded a lot of causuaties since the year began.
What we need in Nigeria is peace and not war, we don't want to be in a situation where by people are restricted from carrying out their daily activities.
A video was posted on social media where IPOB Members who were going to the burial of their late member was allegedly stopped by the Nigeria army.
However, according to a twitter user who shared the video on his handle "army intercept IPOB Members going for funeral of their member at Nworiobi, Imo state.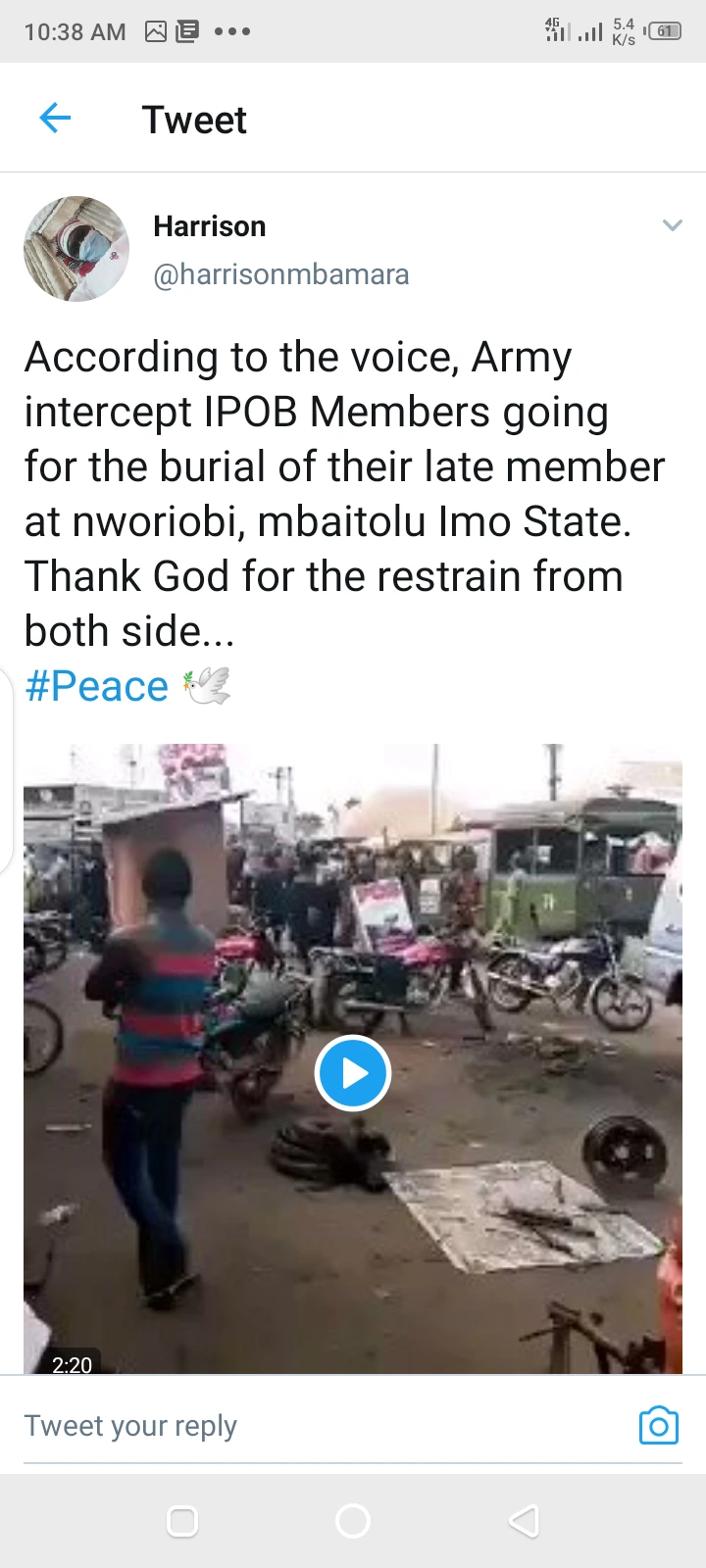 Thank God for the restrain from both side." According to the video, IPOB members were seen singing and walking around as army refused to let them pass.
We should stop taking law into our hands, causing havoc is not an achievement.
READ ALSO: 2023: IPOB's position on Igbo presidency has vindicates us – Southeast professionals
Though if you are fighting for a course let it been stated with good reasons without bad motives. We know IPOB Eastern Security Network are fighting for their land but we should not do it in a way it will affect people.
Even as army stopped them, they didn't exchange fight or bullet with them, everything was resolved in a peaceful manner.
We should learn to promote peace and not war because no one want what happened years back to repeat itself.